VISTAtsi Launches Blog, "Dialogue with David'
Monday, September 19th, 2011 at 5:10 am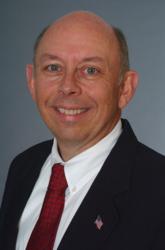 Herndon, VA (PRWEB) July 28, 2011
VISTA Technology Services, Inc. (VISTAtsi), a Veteran owned, IT data integration, and real property consultancy, is excited to make a mark on the internet by launching its blog, ?Dialogue with David? on VISTAtsi?s corporate website.
?We are excited about this new medium and want the blog to create synergy in the industry,? remarked President & CEO, David Baxa. ?It will further our goal of contributing information and knowledge sharing within the IT and real property portfolio management community."
?Dialogue with David? will cover a variety of topics, starting off with providing useful, thought-provoking and news-worthy industry information relevant to large facilities portfolios including creative ideas about Data Integration,Federal Real Property and Civilian BRAC. It will be penned by David Baxa, a thought leader in the industry, who can offer his unique perspective and vast knowledge from his 40 plus years of professional experience. The blog will also be a place for VISTAtsi to build new relationships and stay connected with others in the industry.
In addition to this new blog, VISTAtsi continues to stay connected through additional social media avenues. Look for our corporate presence on Facebook with ?Facility Facts by VISTAtsi? with and our company profile on LinkedIn.
About David Baxa

David is an accomplished facilities planner and IT professional with expertise in real property asset analysis and management, master planning and application development. He has spent the past 30 years leading VISTAtsi and its previous incarnations. Baxa?s expertise in federal real property planning distinguishes him as a thought leader in BRAC and a visionary regarding the Civilian Property Realignment Act proposals now under discussion by the Administration and Congress. The Federal Times recently published David?s article titled ??Civilian BRAC' Could Bring Major Cost Savings.?
About VISTAtsi

VISTAtsi is an employee-owned management and IT consulting firm that supports large organizations in setting priorities for maintaining and getting the most from their real property asset portfolio. We are experts in managing data from an array of different sources, validating and analyzing that data and putting in place custom and COTS tools that give clients the ability to respond to it in a meaningful way. Our database, business intelligence visualization and real property planning and analysis services support decision-making at the highest levels and help organizations get the greatest value out of money spent on buildings, land and infrastructure.
Results matter. Expect more. Choose VISTAtsi.
To learn more, visit http://www.vistatsi.com.
###
Tagged with: Blog • David' • Dialogue • Launches • VISTAtsi
Filed under: Blog for Money
Like this post? Subscribe to my RSS feed and get loads more!